Crowns and Bridges
Do you have a broken or missing tooth? At Crafton Dental, our high-quality ceramic crowns and bridges can help your smile look and function normally again.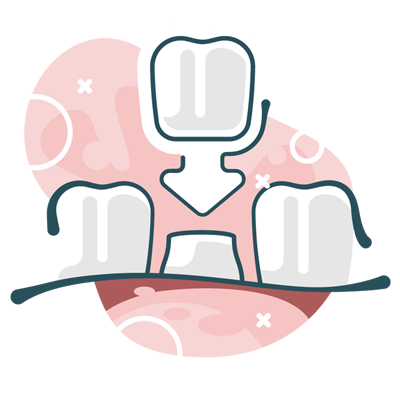 Crowns provide full-coverage protection for weak, worn or structurally compromised teeth. You can think of them like a thimble that goes over your finger or a helmet that you wear to protect your head. When it encompasses the tooth underneath, a crown allows you to continue using your tooth normally rather than have it extracted.
You may need a tooth if you have
A large cavity
Significant wear or fractures
Recent root canal treatment
Severe cracks or breakage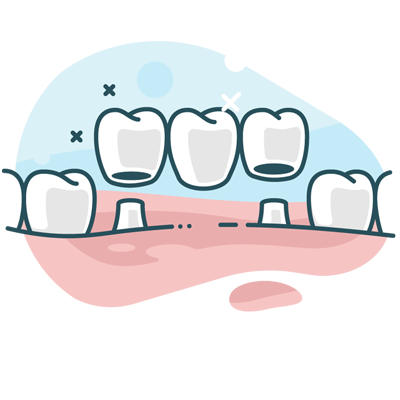 Fixed bridges are a type of restoration with several crowns in a row, where one or two of them are suspended between either end. They're placed in areas of missing teeth, to fill in the gap in your bite. They provide a permanent alternative to removable partial dentures.
Be sure to clean under your bridge daily, with a floss threader or proxy brush.
What to Expect
Each of our crowns and bridges is designed in an exceptional laboratory that uses some of the best materials in the industry. A small X-ray is used to determine the extent of your tooth damage. Then, we prep your tooth and use 3D iTero scanning to record a digital impression. Your records are then transferred to our preferred lab. Your permanent restoration is ready to wear within about three weeks.
Feeling nervous? Our highly experienced cosmetic dentist will put your mind at ease. Between a gentle touch and optional add-on nitrous oxide (laughing gas), you'll feel as comfortable as possible.
Digitally Advanced Dentistry
Enjoy optimal comfort and quality with our advanced 3D-designed dental crowns. Reserve your appointment today.
CONTACT US

Crowns and Bridges in Columbia MD | (410) 381-0900