Teeth Whitening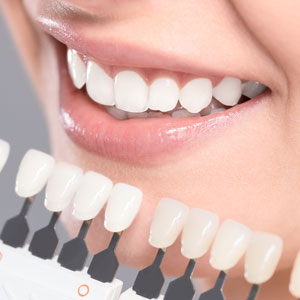 Erasing years off of your smile can help your teeth look younger, healthier and more attractive. Teeth whitening is an excellent way to jump-start your smile makeover or as a stand-alone aesthetic treatment.
In-Office ZOOM! Whitening
Crafton Dental offers same-day ZOOM! Teeth Whitening, which lightens your teeth by several shades in just 1.5-2 hours total. Same-day whitening offers the best results in the least time, making it easier to work into your busy schedule. The concentrated whitening gel is applied directly to your teeth and activated by a catalyst light to oxidize stain particles.
We include a set of fitted whitening trays to take home with you so that you can maintain your results for years to come.
Sensitive Teeth?
To minimize sensitivity from teeth whitening, we put each patient on high fluoride toothpaste for the week leading up to their whitening appointment. For best results, continue using your toothpaste for 1-2 weeks afterward.
Ideal Teeth Whitening Candidates
All teeth whitening candidates will have an exam to make sure there is no active tooth decay or gum disease. Whitening is best for fully mature teeth and gums. However, gentler options may be available for older teens.
Anyone who wants to enhance their smile – whether it's for a special occasion or something like a job interview – can benefit from teeth whitening.
We recommend whitening your teeth prior to other cosmetic or restorative treatments, to ensure optimal coloration of your overall smile.
Make Your Next Appointment
Find out if ZOOM! same-day teeth whitening is right for you. Contact us today to reserve your cosmetic consultation.
CONTACT US

Teeth Whitening in Columbia MD | (410) 381-0900