Emergency Dentistry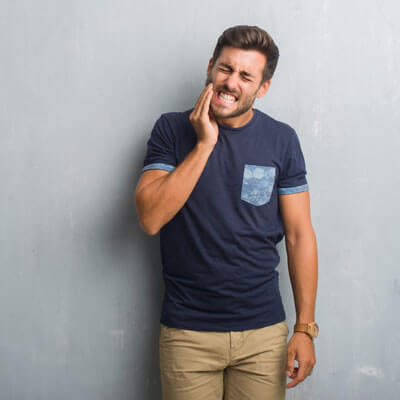 Dental emergencies can be both painful and frightening. If your tooth is broken or you're unable to do normal activities (such as go to work or school) you need to see us right away. In most cases, we are able to accommodate emergency dental patients on the same day.
Types of Dental Emergencies We Treat
Our experienced dentists have seen a lot of emergencies over the years. Some of the most common situations that we treat include
Fractured or knocked-out teeth
Dental abscesses
Toothaches
Broken fillings or dental work
Swelling, bleeding
Pediatric dental emergencies
Getting you out of pain is our top priority. After we work to relieve your discomfort, we'll discuss the best treatment options for your tooth/teeth, so that you can plan accordingly.
What to do if You Break a Tooth
Chipped, broken or knocked-out teeth require immediate attention. If we're able to see you within the next 1-2 hours, it may be possible to reattach the tooth. In the meantime, store the tooth or fragment in a sealed container. Cover it with milk or contact solution and bring it straight to our office. If neither is available, use tap water with a pinch of salt.
Orthodontic Emergencies
Most orthodontic emergencies can be managed with a small piece of wax placed over the appliance until the next business day.
We're Available 24 Hours a Day
If you're in pain or suffering from a severe dental emergency, contact Crafton Dental immediately. Someone will return your call and direct you on what to do until we can see you at our office. Emergencies are worked into our schedule the same day whenever possible.
Contact us right away for assistance. All ages are welcome.
CONTACT US

Emergency Dentist in Columbia MD | (410) 381-0900