Meet Dr. Casey Crafton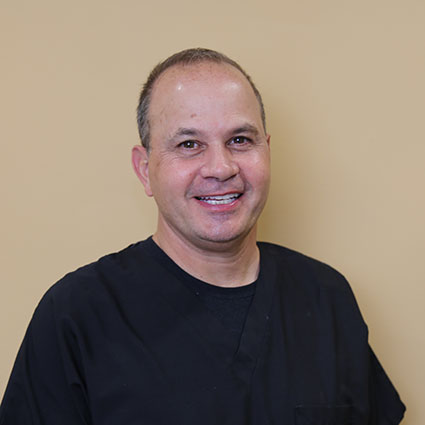 Dr. Casey began practicing in 1987. He is a board-certified pediatric dentist with additional certifications in early interceptive pediatric orthodontics and Invisalign®. He is also experienced in providing care for patients with autism and other special needs.
The Path to Dentistry
Dr. Casey is the first person in his family to attend college. He began thinking about becoming a dentist in the eighth grade, and pursuing that goal led him to West Virginia University, followed by a residency at the University of Maryland and post-doctoral work at Johns Hopkins.
Continuing Education
Passionate about the care he provides each day, Dr. Casey strives to stay current with new technology and procedures. He is a member of the (G)nathos orthodontic study club and enjoys offering his young patients the best dental and orthodontic care available.
His professional affiliations include
American Dental Association
Maryland State Dental Association
Howard County Dental Association
American Academy of Pediatric Dentistry
Maryland Academy of Pediatric Dentistry
Building Trust
One of the things Dr. Casey appreciates most is the opportunity to provide care to his young patients in a way that helps them learn to trust dentists. He wants children to grow up getting the dental care they need and feeling confident that their dentist will provide that care in a way that isn't frightening, so when they're adults they'll continue getting regular dental care and maintain the best oral health possible.
Dr. Casey loves treating kids throughout their growing-up years and has patients he started seeing at age 3 who have gone on to become NASA scientists, doctors and even dentists.
EXPLORE OUR SERVICES
Away From the Office
When he isn't working, Dr. Casey loves to spend time outdoors cycling, running and playing soccer. He and his wife Dr. Lisa have three children and three dogs that keep them busy. He volunteers with the Howard County Autism Society and has completed three century (100-mile) charity bike rides.
Get Care for Your Child Today
Contact us today to schedule an appointment for your child, and start them on the road to lifelong oral health.

Dr. Casey Crafton | (410) 381-0900